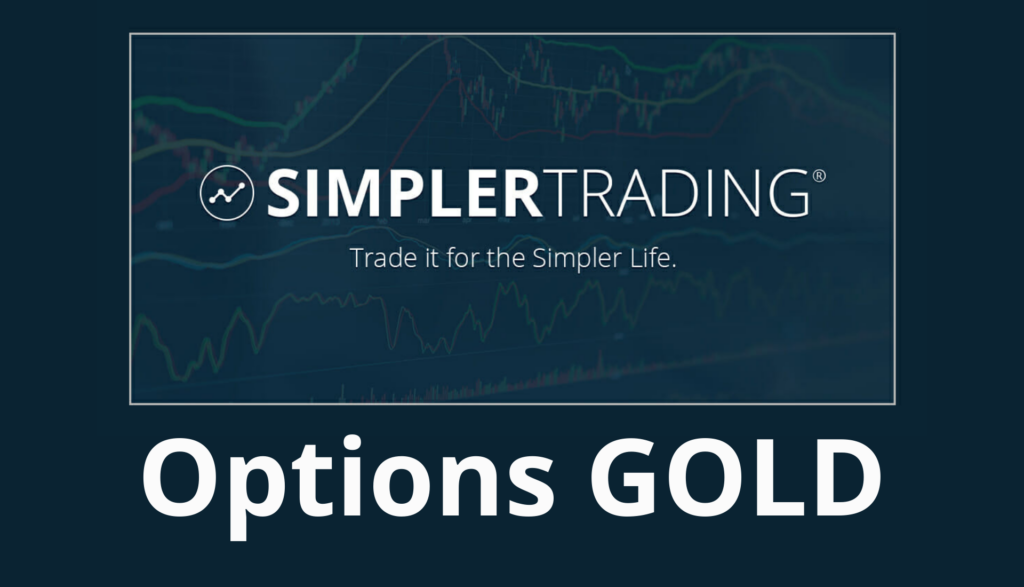 Do you want to get the best trading ideas and guidance? Well, then you are at the right place. Whether it is about analyzing the trades or making profits out of it, you need to be an expert to get it perfectly right. If you want to be an expert in option trading, then you can simply enroll to the Simpler Trading. Simpler Trading is a community of experienced traders which was found back in the year 2010 by John F. Carter. Carter is also the author of the well-known book on trading named 'Mastering the Trade'. The Simpler Trading offers the best courses for you to get proven trading ideas, better clarity and some answers to your queries.
What is Simpler Trading?
The Simpler Trading is a unique platform for you to learn and know about trading with their options trading course. With more than 100 years of experience in the combine market, they can surely offer the best in class guidance and training programs. Everyone wants to earn the ultimate profit from their trading. Simpler Trading is a platform which is designed to meet different needs and queries of the traders, from Forex trading to Options Gold trading.
Options Gold trading can be quite complicated and need specialization. If you want to master the art of Options Gold trading, then you can surely choose the membership of the Simpler Trading. This can help you to get a better and clearer perspective on how you can trade and keep all the essential things in mind.
Features of Simpler Trading
If you are wondering why to choose the Simpler Trading for learning more about the Options Gold trading, then you need to know the features first. These features are the main aspects of the trading that determines whether or not this Simpler Trading will be beneficial for you. Here are some of the important features of the Simpler Trading:
1. Live Trading Chat Room
The main feature of the Simpler Trading is it offers real-time live trading chat rooms for discussion about trading. If you enroll into their membership, you can also be part of this chat room where many members with different experience related to trading can gather together and share their experiences and strategies. Of course, every trader has their own experience and strategies can also differ. When they are exchanging ideas and sharing their strategies, this can help you to learn
2. Trade Alerts
The options trading membership with Simpler Trading can offer you with the best trade alert services. Being a trader means you have to be always on alert when it comes to trading. You can get actual trading alerts and ideas in real-time. Unlike most of the services, it offers genuine trade alerts that can help all the traders to make a sound decision. Based on these alerts, you can create trading plan. You can discover the right trading plan for your goals. As they have great experience in trading they can help you with the trade alerts.
3. Get answers to your queries
Another great feature of the Simpler Trading is that they will answer all your questions properly. You will not leave any profit on the table anymore. You can learn more about the best moves and avoid any losses as such. This will help you to master your mindset in such a way that you will be able to trade with high probability setups.
Why to apply for the membership?
If you apply for the Options trading membership at Simpler Trading, then you will be able to invest on you. This membership will be a great decision to choose for the long term for your account growth and better decision making. Here are some of the best benefits that you can get:
Create your own trading plan and discover what is perfect according to your goals
Be in a chat room full of traders with great experience and ideas
Master your mindset for better trading opportunities and high profitability
Trade market is quite an unpredictable market with the trends changing all the time. You need to have the best knowledge and experience to get the best profit out of every trade you make. Applying for this membership can help you to get a lot of benefits and know many details about the trade. These pieces of information are quite beneficial for you.
Membership packages & prices
Before you go ahead and pick the right membership plan, you need to know the details about all. The Simpler Trading offers membership in three different ways – trial membership, monthly membership and quarterly membership.
The trial membership is for just a week and it can cost you $7. If you are new to this and want to try out the membership plan before you can actually enroll into the full-time membership, this is the best plan. The cost is quite negligible and you can get the best returns.
The monthly membership is a monthly basis one which you can apply for. Here you have to pay a monthly fee of $247. You can discontinue at any month and choose not to pay.
The third is the quarterly membership which you have to pay at every quarter. If you want to continue the membership, then this is the most profitable one. You have to pay a fee of $649 at every quarter and enjoy the free membership as well as the options trading course.
Conclusion
If you want to make the best out of the options gold trading, then you have to apply for the options trading sessions and courses at Simpler Trading. With many years of experience and great features, they can offer you with some simply best trading plans, ideas and strategies. These strategies can help you in the present as well as in the long run. All you have to do is to ensure that you are choosing the right membership plan and enroll into the course. The option dashboard, comprehensive courses, premium videos and access to the trading blogs can help you to learn a lot and in-depth about trading.