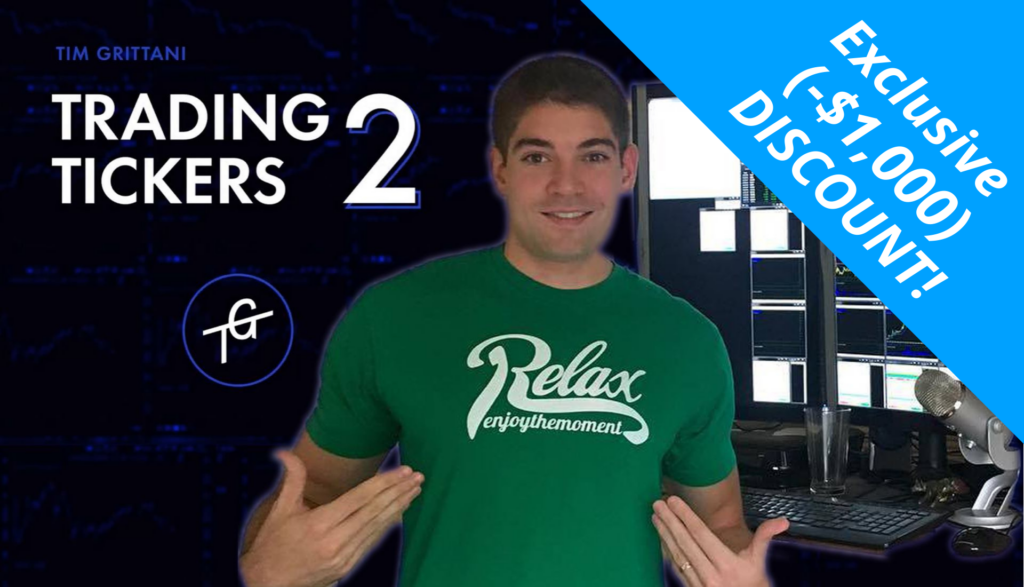 Trading Tickers 2 Just Released – Get It Here!
Read our review of Tim Grittani's original Trading Tickers course (-$1,000 discount included) incase you want to add it to your day trading toolbox.
Trading Tickers 2 – Return of Tim Grittani
The wait is finally over!  Tim Grittani has released the highly anticipated follow up to his original day trading course dvd, TRADING TICKERS 2 – The Long & Short of It!
Tim's updated Trading Tickers 2 (TT2) course includes all the concepts and strategies that have evolved over the years since the original Trading Tickers (TT1) course. The first edition of this course was extremely well received. It gave many an indepth understanding of what it takes to have a trading foundation to build their own strategies from. Just like TT1 this course has tons of live trading examples showing impressive wins but also losses that give the greatest lessons to learn from.
But, is Tim Grittani's new course worth investing your time and money? Will Trading Tickers 2 make you a better trader? Is Tim Grittani a legit or a fake guru (furu) trader? Keep reading to find out and decide whether this course is right for you.
Hate reading free, in depth, and extremely helpful day trading course reviews??
No problem, skip the line for your TCR exclusive (-$1,000) discount on Tim Grittani's NEW Trading Tickers 2 Course Here!
**Want to catch up on Tim Grittani's original dvd Trading Tickers (#1) Before diving into his sequel Trading Tickers 2?  Great Idea!  Get your TCR exclusive Trading Tickers 1 (-$1,000) discount here!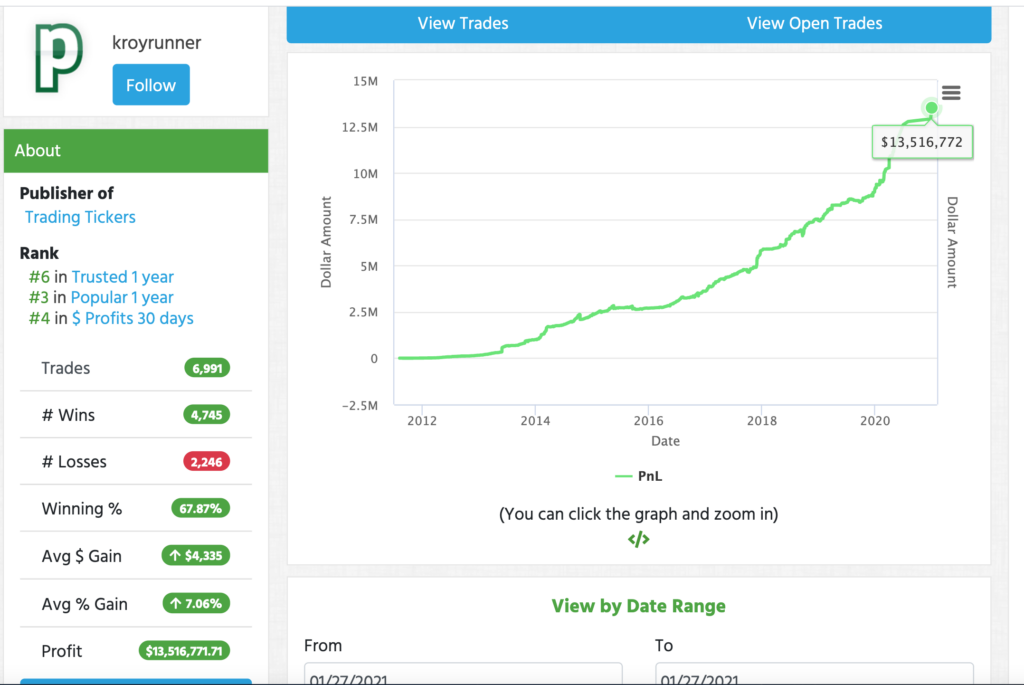 Have you ever had the opportunity to have a one-on-one conversation with someone who is both a veteran trader and a self-made millionaire? Well, we had. Or, at least, sort of.
That's what Trading Tickers 2 feels like. We get to learn about trading straight from one of the best day traders, Tim Grittani. We're talking about a man who single-handedly turned $1,500 into $13 million+.
Now, it's not all roses and sunshine: Tim has had a few losses here and there – and that might make you question whether Trading Tickers 2 is worth it or not.
We're here to answer that question. More importantly, we're here to talk about this course as best as we possibly can (without spoiling any surprises or guaranteeing results).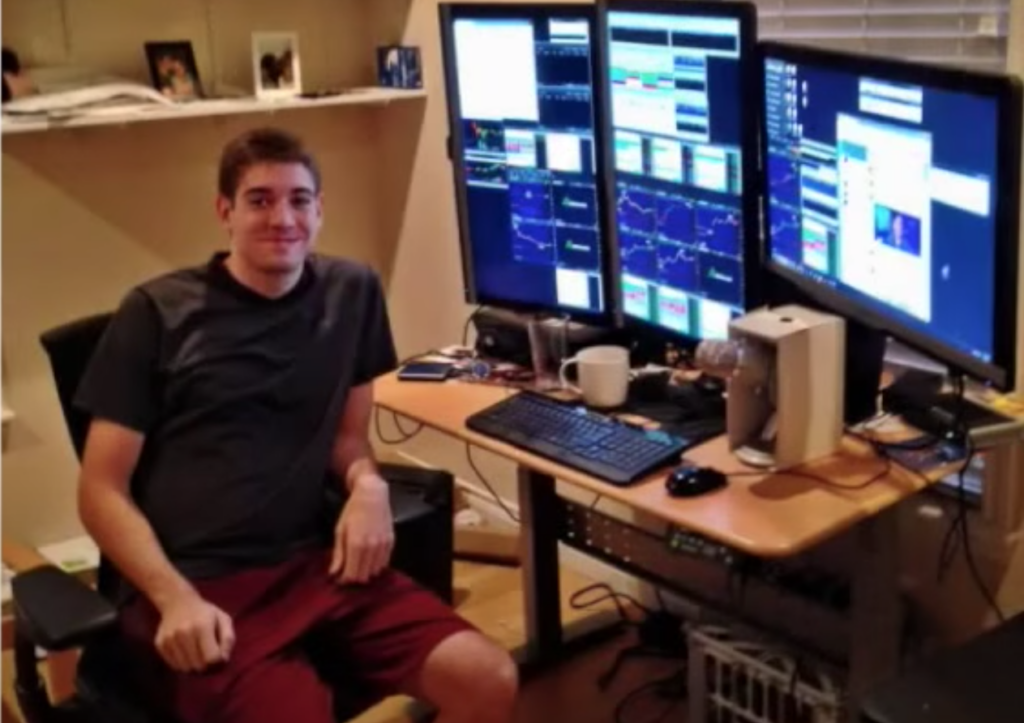 Wait a minute, who is Tim Grittani?
If you know about day trading (and, more importantly, penny stocks), you probably know about Tim. Then again, you might be new to the trading game, so a short introduction won't hurt.
Let's put it this way: Tim Grittani is a man who turned $1,500 into more than 13 million dollars. You read that right – and, no, we didn't miss a comma or a zero: he turned fifteen hundred dollars into over thirteen million.
hold on', you might think, did he receive any help? There's no way he did that on his own.' Well, he did. He single-handedly took every cent he had and turned it into a fortune. He even blew up his account once in the process.
Of course, it didn't happen overnight. He went through rough patches (as we all do) – but he came out better out of them.
That's the main point of Trading Tickers 2: Tim Grittani is a normal person that learned how to trade – and he wants to teach you how he does it, what works for him, and what he plans to work on moving forward.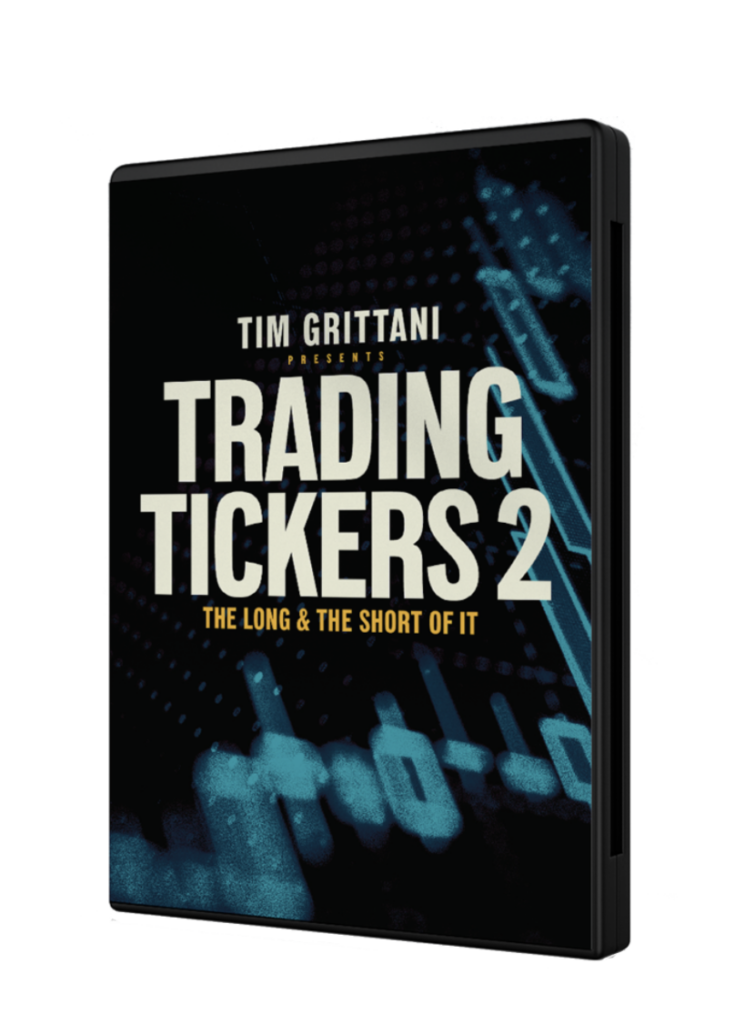 What's Trading Tickers 2?
On paper, Trading Tickers 2 is an 8-chapter online course about daytrading.
It seems pretty average, doesn't it? Well, don't let our poor description fool you – because it's much more than that.
You should look at the entire thing as a package of sorts. It's a one-half trading course one-half blueprint for Tim's trading strategies. That's right: you get to learn about trading – and you then get to know how a self-made deca-millionaire made his fortune through trading (and how you can build your own similar strategies).
You will also get to know what tools Tim uses and every little concept and big rule he follows to be successful. You can't pay Wall Street to teach you this stuff! What's even more impressive is he goes over his entire risk analysis & checklist so he has a solid plan before ever entering a trade.
It's like one of those videos where a magician pulls up the curtain and shows you the inner workings of what seems to be a complicated trick – he walks you through it all, and it all turns out to be so simple – especially when you realize he just replicates it over, and over, and over again to stack up his profits.
As an (important) side note, this isn't a college-like Finance 101 course. This is more of a one-on-one master class with a veteran trader. He will talk shop, concepts, and work – but he will also talk about his life and how to deal with both wins and losses. Since Tim's known as one of the most humble & honest traders in the industry he has no shame in discussing in depth his biggest losses and lessons learned – honestly more value in those lessons than from just him talking about big profits.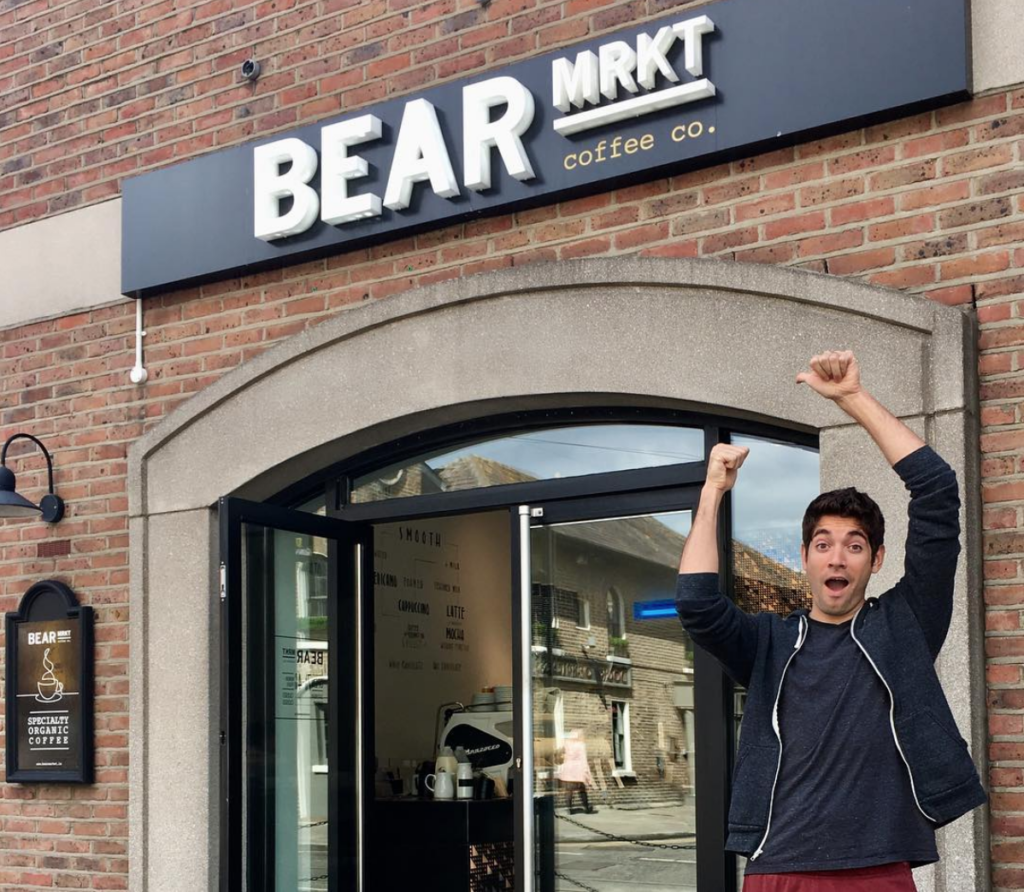 Is there a part one I should watch?
A lot of people tend to ask if they should watch Trading Tickers 1 before moving onto the second part. While it's highly recommended if you're a complete new-by it's not required.
Trading Tickers 2 is an updated course that shows you everything Tim has done & how he's evolved to become an even more successful day trader. You would definitely benefit from watching both. If you have to pick one, you should go the Trading Tickers 2 route.
Think about it like this: it's not "Trading Tickers 2" instead, we're talking about "Trading Tickers 2.0" – Tim Grittani took everything good about the first course, added even more content, and launched this new-and-improved course.
Simply put, Tim kept learning, decided to go the extra mile, and released Trading Tickers 2.
I've watched Trading Tickers 1, should I watch Trading Tickers 2?
Markets have changed a lot since the first Trading Tickers was released back in 2015. If you watched it back then, you probably loved it.
Well, Trading Tickers 2 is even better than the first one. Simple as that.
You'll get to see a Tim Grittani that has polished his trading game and is at his best. And he'll walk you through every new strategy and resource he uses for you to understand, learn, take advantage of, and most importantly Build off of for yourself.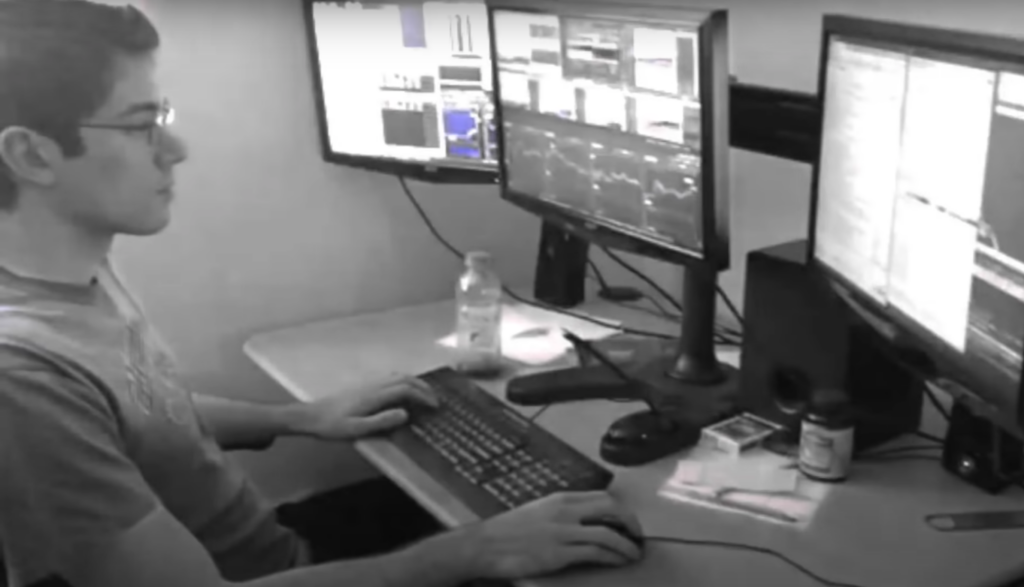 I'm a beginner, is Trading Tickers 2 for me?
Yes, it is! In fact, you'll greatly benefit from this course if you're a beginner.
This is a great resource if you're just starting out or if you're bleeding money and need to build a solid understanding and foundation for your trading journey.
Here's the thing: Tim lost most of his money the first time around. But he stuck to it and went back at it again. He knows what it's like to be a complete beginner and not know whether to buy, sell, or walk away.
From that point of view, he'll teach you how he turned his losses into wins by evolving his weaknesses into his most profitable strengths.
On the other hand, if you're an intermediate trader you will probably experience a game-changing moment especially when you get to the final three chapters of this course. That's where Tim explains how he works and the latest strategies he uses.
By the end of it all, you'll be operating just like Tim does – an independent trader testing & building out their own strategies that fits your personality & style.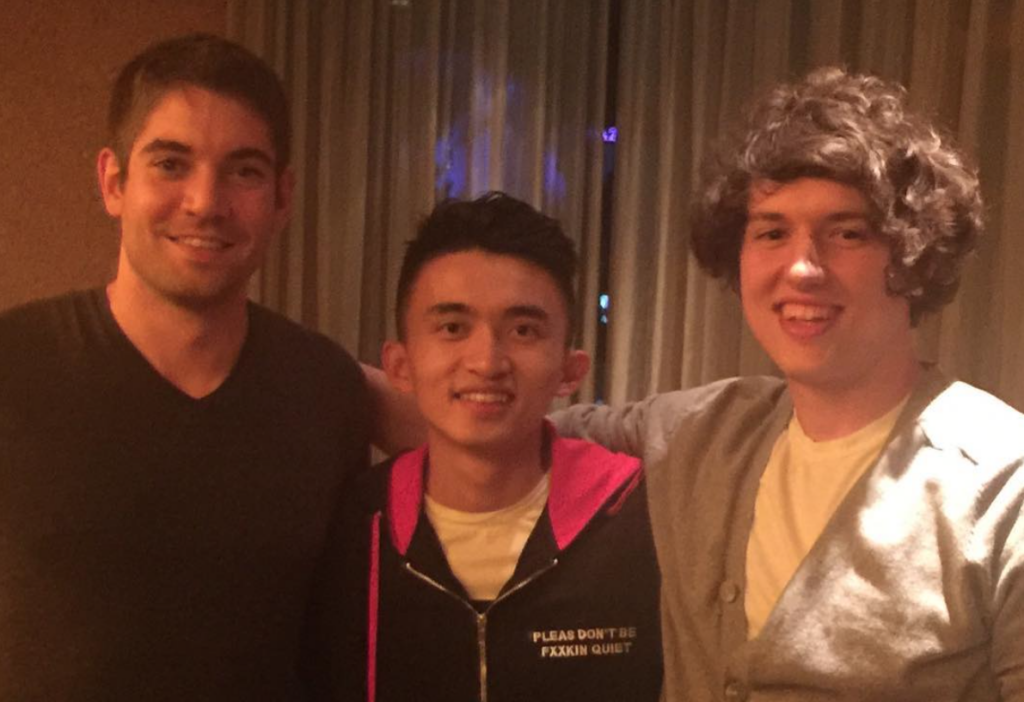 This course is for everyone!
It doesn't matter if you're a beginner or an experienced trader or something in-between.
At the end of the day, you can benefit from Tim Grittani's experience: he'll teach you everything he does and what he did to turn $1,500 into over $13 million.
Every tool, every insight, and every step of the process is inside Trading Tickers 2.
Remember, this course is mostly a hands-on approach. You'll learn by watching an expert explain his work and see him doing it in actual recorded trades (wins & losses).
No matter your level of experience, there'll be something in there that will help you.
Diving deep into Trading Tickers 2
* Chapter 1: An introduction to Tim's approach to trading, the changes he made since releasing Trading Tickers 1, and the trading losses he suffered (and how he came out on top after them) throughout the years. There's an emphasis on risk management and discipline that will help all traders.
* Chapter 2: A more in-depth look at how Tim changed the way he looks at trades and how he works. You'll also see how Tim's decision-making process works every step of the way.
* Chapter 3: We get to see a few of Tim's preferred trading tools. There's a huge emphasis on spreadsheets for tracking.
* Chapter 4: This is a great chapter for the fans of the first Trading Tickers. We see the eight original trading strategies and how Tim improved them after all these years. As you can probably guess, there's a lot of information on shorting. This chapter alone is worth the (full) price of his course.
* Chapter 5: Another expansion on the strategies of the first Trading Tickers along with 7 live trading examples.
* Chapter 6: For those who love to trade, this is one of the best chapters. The "Doji Day 1" strategy is explained here as well as 7 live trading examples.
* Chapter 7: We get to learn about Tim's Reversal Long setup. A detailed, in-depth explanation of what he looks for and what he's after when he trades.
* Chapter 8: In the final chapter of this course, Tim explains his new breakout strategy. We get to see how Tim thinks and plans his trading strategy for a particular stock and how he executes it. Simply put, a trading blueprint for everyone emulate.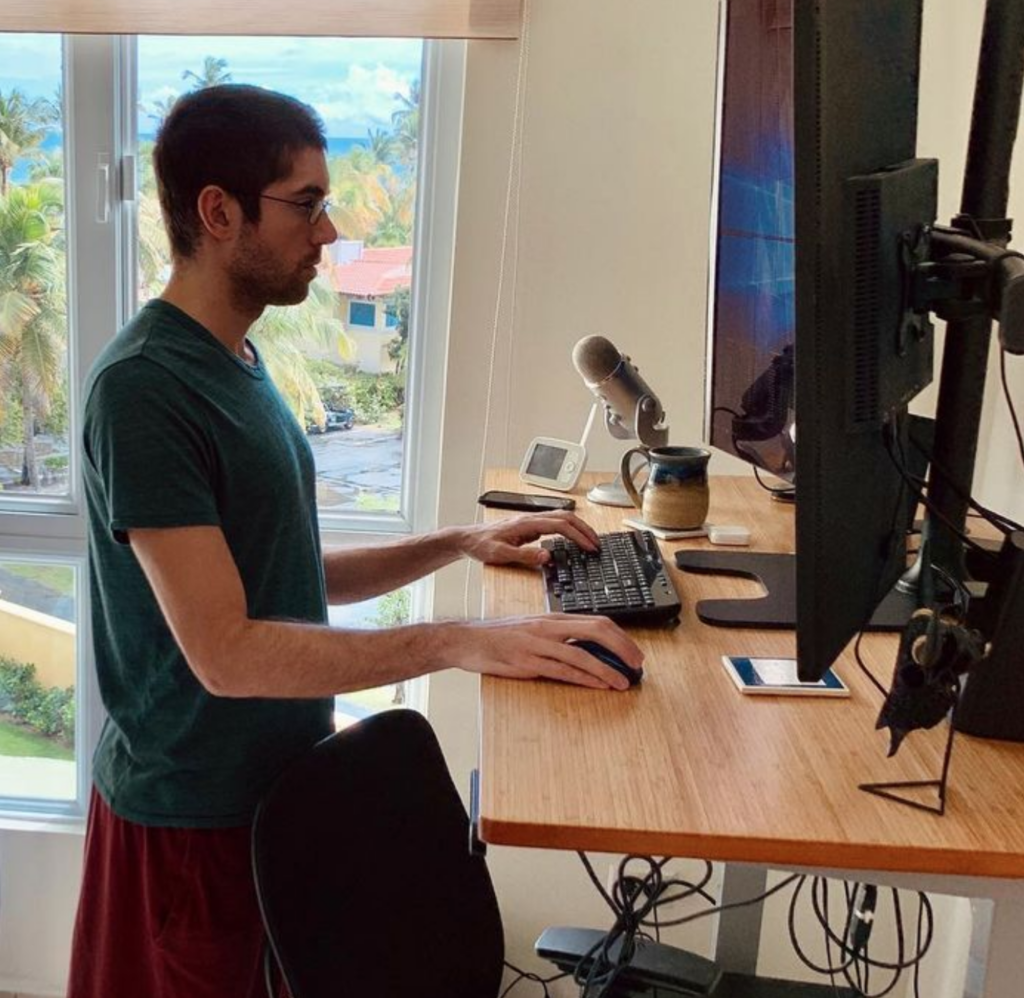 To sum it up, Trading Tickers 2 is
* FOR BEGINNER AND VETERAN TRADERS ALIKE: While this course will teach you about trading from the ground up, everyone can benefit from it, no matter how experienced (or inexperienced) you are. The parts where Tim talks about how he runs his day-to-day trades are well worth watching alone.
* A UNIQUE WAY TO LEARN ABOUT DAY TRADING: As explained above, this isn't your average trading course. It's a little more than that. Instead of learning how to cook, a chef will show you the tricks and best tips of the trade – which he learned inside the kitchen.
* YOUR GO-TO RESOURCE FOR SHORTING STOCKS: Everyone knows Tim is your go-to guy for shorts and penny stocks. Intermediate and veteran traders should pay extra attention to chapters 6 to 8 – that's where the magic happens; some of the gems in the final chapter can change your entire trading strategy.
* A STEP UP FROM THE ORIGINAL TRADING TICKERS: The first Trading Tickers was released several years ago. Markets have changed a lot since then – and so has Tim. If you're wondering if watching this is necessary after having bought the first one, the answer is yes. As simple as that.
* WORTH IT: The course is well worth the price – especially when it's less than Half the original price with our exclusive TCR -$1,000 discount. Keep in mind this isn't a quick fix or a speeding bullet to millionaire land; you're looking at a great resource, one that, if used properly, will help you advance your knowledge and strategies leaps and bounds when it comes to trading.