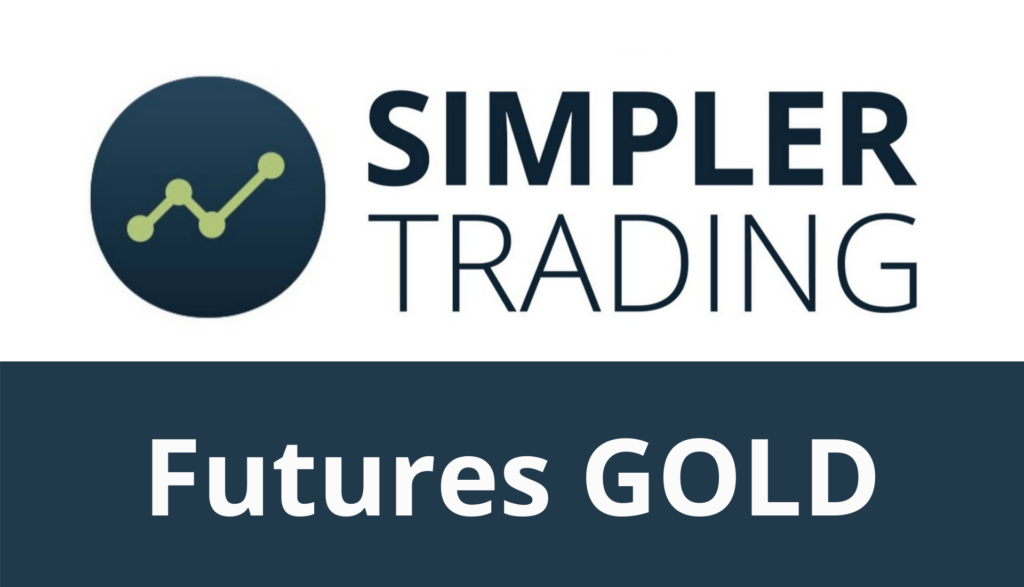 Futures trading is a contract between a buyer or seller purchases or sells for a particular price on a specific date. They don't trade for distribution or possession of a commodity but take benefit of the price alterations which happen post a sale. Trading future contraction is on particular exchanges with no restriction of time or minimal capital.
There are efficient online courses that guide you on future trading and one such course is simple trading "Futures Gold". It gives a stronger market understanding of trading along with strategies that can optimize your profits. They continue to offer mentoring numbers and consistent support to guide you through your trading journey post the course. It is best as it offers a strong strategical foundation, a mentor with their professional advice, and continues their ongoing support in the market and technology.
Futures Trading Membership
Future Gold membership is for trading enthusiasts who find trading overwhelming as a beginner. A support network helps you being successful in trading. This community offers a foundation ensuring that their members get accessibility to their experts as per your requirement.
Key features of the Futures trading Course
Lesser learning time and more trading time
Learning to trade takes years to make profits. The curve of learning is steep and pricey. The course aims at a faster success path by offering time-tested techniques, expert insights on market, real-time trading chat room for team interaction with active experienced traders. They give you an edge in making trading decisions in your favor.
Leverage decades of expertise before making trading decisions
The membership and course provide theories and hypothetical trades. The real-time scenario and ideas are shared. They offer instant alerts on trading, high setup probability even working as a full-timer. A tablet or a smartphone is all you require.
Being a member of a successful trader's online community
Trading is overwhelming, rewarding, and most challenging. By being a part of an online trading community can assist in providing accountability and experience. It boosts self-confidence to make profitable trading. The mindset improves to make the best to get outcomes taking you to next level.
Get resources and training accurate to your requirements
With their interactive center for learning, remove the confusion that is designed particularly to get you to solutions you require easily and quickly. A single solution does not fit all in trading. An online community is a perfect space for learning updated strategies that work in making a profit.
Trading Room
The trading room software is professional. It is custom-designed for the trading community. Audio and screen are shared by a moderator. A very assisting feature is a separate text box for trade alerts and important posts to avoid any loss of the chat-box. There is a region of file sharing comprising of documents that explain some of the annotated charts, trade setups, and so on. The chat room is helpful and friendly. It can accommodate 200 to 300 individuals in a chat room.
Trading room moderators
Multiple traders that operate at simpler trading rotate in several rooms at a specific time every day. You should not anticipate getting trades and commentary all day. Every trader has their trading style and makes use of charts. You can get different trading styles. Particularly, for a new trader, the exposure assists in trading style and which style suits you best.
Weekly Trade
Another best feature is Trade of the week. The traders take turns doing video review reasoning for the trade of the week. They bring in various kinds of analysis or provide various techniques for the trade.
Member Area
The website is extremely professional. They offer nice features. A primary advantage would be that all the recording sessions of the trading room. A learning center gives information, premium videos on different topics. Elliot wave analysis section that provides spreadsheets that tracks the room trades is available. There are several member webinars archived and conducted often.
Learning center
This section comprises a lot of free stuff for your membership. There are plenty of earlier class session recordings accessible for an extra fee. Getting a membership helps you to avail wholesome advantage and accessibility to additional classes for a price of 50 to 100 dollars or to a discounted price.
What do you get in the membership?
The membership includes:
Trade alerts-Receive updates of the current market trend with their app.
Chatroom for live trading- Their experts go live five days a week for watch-list construction, setup and trading.
Special reports
Position spreadsheets- See active trades in forex and futures markets.
Elliott wave dispatch
Special reports/webinars- Instant accessibility to webinars that are recorded and that are upcoming post the market sessions.
Trading room archives- Watch every recorded session at your convenience.
Daily futures digest- Recap of trade sets ups and primary highlights.
Membership Fee
Trial version – 7 dollars for the first week
Membership for one month-197 dollar
Membership for a quarter year-547 dollars
About the course
Strategy session: 1 hr. and 13 mins.
The course session gets you to profitable futures simpler trading. You will be given futures market strategies and techniques that will take you from walking to running mode. Even a novice trader will get profit potential with them and learn what the futures market has to offer. This course will give you the basic terminology and rules of futures trading. It gives a deeper understanding of the market. Since there is leverage available in distinct markets when you understand the profit potential in the futures market. The course is for advanced to the beginner trader.
Key Benefits
Trading alerts like the trade of the week
Plenty of extras like daily videos, session recordings, and webinars.
Call trades and trade logs
Professional trading room software with different boxes for different alerts.
Screen sharing
Helpful and friendly members
Plenty of sessions available, some are recorded and available to access at your convenience. Some additional fees may be required.
Earlier trading sessions are archived and recorded.
Conclusion
The simpler trading futures offer a gold membership and course with a premium trading room. It has several features and benefits that come at a premium cost. There is a trail available to get a glimpse and hands-on experience of its operations. The course is primarily for beginners; however, advanced traders can get equal benefits with its features like trade alerts, trade of the week, and others. Trading moderators mentor and help you with their strategies. The member areas are interactive, helpful, and friendly.