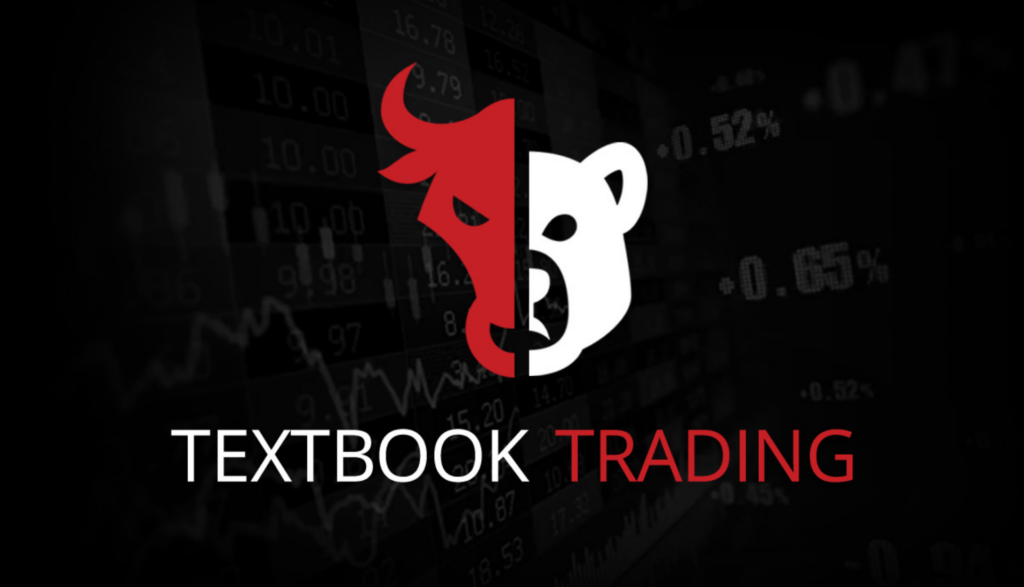 The Textbook Trading course is created by Nathan Michaud founder of IU- Investors Underground. It is a trading course that educates and is a trading chat room that was founded in 2008 by Nathan Michaud. Nathan Michaud has 10 years of trading experience and a veteran trader in trading stocks. He started part-time in 2003 in trading stocks. Post this time he became a full-timer in 2007 post finishing his graduation. This was 6 months in time and when he was consistently making profits in trading. It was not all cakewalk when he started and did lose good money. To avoid the mistakes he learned over time in this platform and help others, he has released this educational DVD.
Overview
Textbook Trading Course teaches you that let you start well in stock trading. It is a guide for beginners who are inquisitive to make profits from the trading market. This course condenses basic set up, profit patterns, strategies, and terminology involved along with his experiences in this market. It gives you trading methods that help you to get to the subsequent level with its scalable strategies with gradual account growth with short selling and long trades. He presents lots of chart examples to get a grip over the trading patterns.
The course provides
Video lessons
Group webinars
Daily watch lists
Live chat rooms
The chat rooms provided
Swing trading chat
Momentum chat
Trader's lounge that includes general trading and question discussion
OTC chat or Crypto chat
Primary features of the course
Real instances in trading
Learning theory is essential, but for better understanding and application practical examples will provide a better insight. With this DVD, Nathan gives examples of profitable and real trades. He teaches from the set up to action methods to build confidence in you to get into the practical trading market.
Practical course
This DVD gives you more than ambiguous trading techniques that you might not be able to use when it comes to real-life as a beginner. For a beginner, this course targets actionable setups and strategies. With the careful application of this course, you will be able to get into practical trading right away.
Efficient Trading techniques
One strategy may work well for one but may not for another. This DVD course will get you in touch with various trading techniques to select from the one that suits your requirements. Short selling, afternoon trades, morning trades, long trades, OTC trades, small-cap trades, and many more.
Chart patterns
Chart patterns, specifically profitable patterns are an asset for any level trader. These patterns help in recognizing trading signals. They help you in forecasting both short term and long term trading. Also, recognize which works for you. Several efficient, high-probability and profitable chart patterns are discussed in the course that is fruitful for your trading.
Benefits of Textbook Trading Course
The course includes a profitable and simple set up.
It comes with many trading chart patterns and examples to prepare for your trading journey.
It has wholesome information to get a grip over-trading.
It is perfect for intermediate traders and beginners.
It equips you with tools that are right for profitable trading which you can use confidently as a beginner.
It is designed to improve and help you with your trading techniques.
This course is well structured to understand and it's working in real-time by cutting downtime for your learning.
It is a professional course of high quality that shows the creator's dedication and expertise with experience.
Textbook Trading Course pricing
DVD course is priced 997 dollars with accessibility to instant streaming anywhere. Subscription plans are for one year plan or a 3-month plan for additional goodies and more material.
What's on DVD?
The DVD course has the following chapters:
1. Purpose and history-In this chapter, learn the trading history of Nathan and his steps in being a full-time trader. Some tips on making the most of the course content.
2. Set up and terminology – Day Trading 101 will head over the fundamental day trading principles. It explains the essential terminology.
3. Charting and TA-Get a grasp on demand and supply. This is important in day trading.
4. ABCD and long trades- ABCD pattern, a popular trading technique is discussed. It is identifying by all skill level traders. It gives a great set up for trading of high probability.
5. Green/Red and long trades- Green/Red trades a shift in the reflection in intraday stock sentiment. The chapter shows you to spot these trades and their associated aspects.
6. Over extensions and shorts- Short selling concept and setups are introduced and how to become a versatile trader.
7. Faders and morning emotion-Morning trading set up and how to make the best set up, called morning emotion is understood in this chapter. Here you can learn to turn this into an efficient trading choice.
8- OTC trading- Penny stocks enthusiasts can learn the risks involved and how to overcome them through in and outs of OTC trading.
9- Brokers-Selecting the right broker is essential for trading success. Learn the trading strategy by selecting the right broker to optimize the profits. Few broker aspects are discussed to execute the trading strategy.
10. Goals and daily routine- Focusing on the smaller elements of your day will enable you to reach more goals. Nathan's morning and daily routine are shared here and what he did to get success.
11. Homework and websites- Nathan sums up all the tools that he has used every day. News sites, charting sites, and scanners are some of them. There are many more in this chapter.
Conclusion
If you are looking to get your trading journey started and want to get efficient guidance to develop your skills as a beginner, then this course is just the right one for you. If as an intermediate trader, you want to get a hang of how to conquer the trading market, then this course will efficiently help you. This course is well structured, well set, and gives you a grip over the trading strategies. A trader willing to learn the skills and invest some real-time learning, this course will help you accomplish big in the trading market.