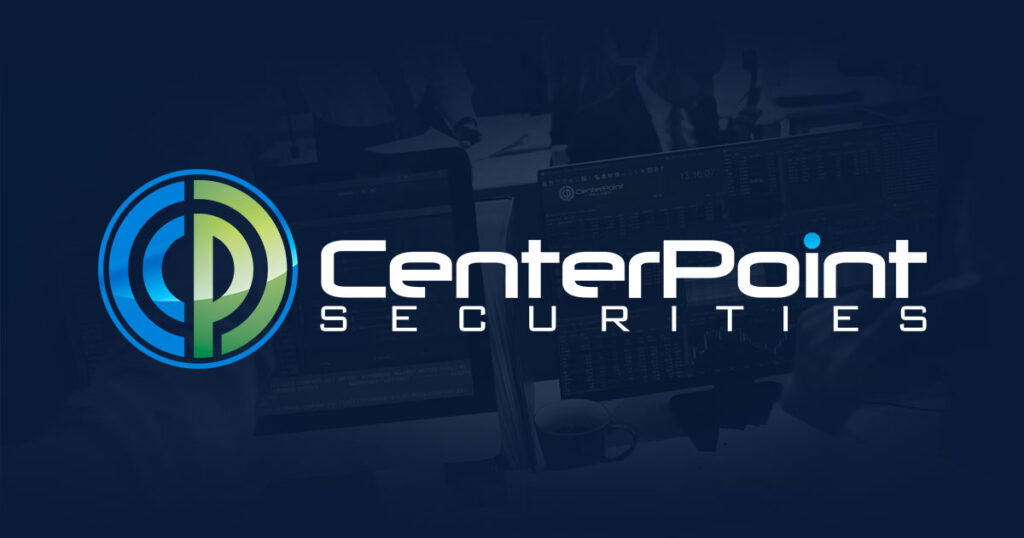 If you are a sophisticated trader and are looking for a trading broker that charges brokerage fees at competitive rates compared to other brokers – then CenterPoint Securities can be the best option for you. They provide services and support to their customers by allowing them to stock trading in unapproachable stocks. They also help the traders to gain in the competitive market of day trading. The information provided in this review can help you to know more about this stockbroker.
Introduction with CenterPoint Securities
Precision Securities, a reputed brokerage firm and member of SIPC and FINRA, has introduced CenterPoint Securities in 2000 as its division to help experienced and professional traders to meet their needs in day trading as well as shorting stocks.
The pricing policy of CenterPoint Securities
Commissions
They offer three plans to charge commissions from their clients.
Standard plan: commission depending on monthly volume is from 0.004¢ and 0.002¢ for every share
All-in one plan: commission ranges from 0.0065¢ to 0.0045¢ for every share
Per-ticket plan: commission ranges from $5.95 and $3.95 for every trade
The rates of all of these plans can be reduced for the accounts which trade over 4 million shares every month.
Requirements for opening an account
The professionals and institutional clients who want to sign up an account with CenterPoint Securities will have to deposit $30,000 at least. You will have to send PDF documents by email if you want to sign up an account with CenterPoint as they do not offer any online application form. However, they offer many clearing firms including ETC, Wedbush, ICBC Financial Services, and Vision.
Fees to use software
Three monthly packages are offered by CenterPoint to use its software. The monthly fees of these packages vary from $120 to $505. But if you trade a certain amount of shares i.e. from 300,000 to 1,000,000 shares per month, depending on the platform used, then these fees can be avoided.
Trading Platforms offered by CenterPoint Securities
CenterPoint neither offers a website nor a mobile app to its clients for trading. However, it offers auxiliary mobile trading facilities through some desktop platforms. Trading platforms offered by this trading broker may include:
RealTick: It is the most expensive trading platform offered by CenterPoint. The monthly fee for its Pro edition is more than $505. However, its Express version includes sophisticated charting, hot-keys as well as sales and time data is a bit inexpensive. Both versions offer scanning tools and watch lists. Its Pro version allows you to trade on the go through its mobile app whereas the watch list of the Express version has only 100 symbols. Pro version includes API functionality and offers a streaming mode to get financial news.
Sterling Trader Pro: This classy trading platform of CenterPoint includes advanced charting with technical studies of 60 types and software to access various stock exchanges besides US markets.
Its Level II provides hot-keys and real-time data to implement basket trading faster. It also allows you to create and save watch lists and set up alerts. It is also compatible with API. It also allows you to use your software for day trading. This platform also offers market news articles from Seeking Alpha and Business Wire to keep you updated. It also offers strategies like Greeks, multi-leg, and Chains to trade in various options.
DAS Trader Pro: This software program allows professional traders to take benefit of the support of multiple monitors provided by it. It also includes the ability for options trading, advanced charting, market news, and multiple stop types. There are multiple windows to do various tasks which you can shuffle if you do not like their default placement.
Its Level II window shows real-time information from various codes and venues to locate security trades. It also includes a stock scanner and order entry ticket. It also allows you to use a descending menu to choose an ECN.
Features of CenterPoint Securities
Routes and Executions: The clients of this brokerage platform can do direct routing by accessing more than 30 market maker and ECN venues like CNSDQ, ARCASMRT, CPSMRT, and TAILOR1, etc. You can add ad remove liquidity by paying some fees and availing of some rebates.
Short Stocks: This platform frequently offers short stocks to its traders along with dealing with professional investors. It has the industry's best short-list which it uses while working with the location providers to search short stocks. Its clearing firms have a huge list of stocks that are easy and hard to borrow. Most traders rely on this broker due to these reasons.
Customer Service: CenterPoint allows its clients to make a call to talk to the broker in person instead of a computerized system to discuss any issues. You can call them from 7:30 am to 5:00 pm EST but they do not allow you to chat online on their website.
For whom this broker is the best
CenterPoint is the best brokerage platform for experienced, professional, and institutional traders as it accepts only applications. However, it is not a good instructional and educational resource because it works only with sophisticated traders. The services of this broker can be availed for the lowest commissions and its software can be used for free if you trade in large volume. Thus this broker is not for all types of traders.
Pros and cons of CenterPoint Securities
Pros
The speed of execution of the trading business of CenterPoint is fast so other brokers cannot defeat it.
It provides excellent support to its customers as from time to time they have to talk to other brokers also. For this reason, the trading desk of this broker offers phone numbers different from its line of customer service.
To find shortable stocks and hard to borrow stocks they work with the local providers as well as with four clearing firms.
Cons
Sometimes short borrows run out quickly – have to be fast!
Final verdict
According to the CenterPoint Securities review in this write-up, this platform is the best for professional traders with a hefty account. But for first-timers, it offers a free trial demo to try it without losing anything. However, this platform is not good for small investors.